North Carolina Storm Shelters Features

With virtually 20 years of market leading underground storm shelter production & design experience, Granger Industries continues to demonstrate how it distingqueshes itself from a great deal of seasonal or fly by night storm shelter operations by offering security and haven for thousands upon thousands of households around the globe. While the Granger ISS shelter remains to be America's leading underground shelter, an increasing number of households worldwide continue to purchase the Granger ISS as their underground safety shelter answer!

When most consumers are pondering the investment of an Underground Storm Shelter, they are taking an effort in offering the finest and best environment for their household. For many, purchasing a Safety Shelter is a financial investment into their relative safety for several years, or even generations to come. The Underground Tornado Shelter, includes a polymer body, that has a lifetime beyond all other shelters on the marketplace. The Polyethylene building of the Security Shelter, that under average and conventional situations, will offer a life-span that will certainly surpass 1,000 years.

Granger ISS Storm Shelter Gallery




Granger ISS Underground Storm Shelter

Storm Shelter features

The Granger ISS Storm Shelter has industry leading features that no other Stom Shelter has including: Scroll over any of ther underlined features to see the Storm Shelter feature pop up

Double Wall, 1/2" thick (each wall) Polymer Construction
Lifetime warranty against cracking, leaking and floating!
Gas assisted shock for easy door opening & closing
Rotationally Molded Vent Cap
500+ year life span!
No anchoring required for typical installations!
Storm Shelter Doors
Custom Color Storm Shelter Doors!
Storm Shelter Color Door Upgrades - Forest Green

| | |
| --- | --- |
| | |
Storm Shelter Color Door Upgrades - Sandstone Granite

| | |
| --- | --- |
| | |
Tornado Shelter Color Door Upgrades - Solid Lt. Grey

| | |
| --- | --- |
| | |
Other Shelter door color options for custom upgraded doors include a grey granite, dark grey, terra cotta and more! Please ask your Granger ISS dealer for pricing and details on custom color options when ordering your Granger ISS Underground Storm Shelters!
Bullet Resistant Panel Option Available for Storm Shelters
The Granger Plastics Company continues to provide design advancements & developments to the offerings of the Granger ISS underground storm shelters by adding a bullet resistant panel upgrade option to the market leading shelter door. The multi layer polymer door was tested against FEMA standards at Texas Tech University's Wind Science & Engineering Labs. The Shelter door bullet resistant panel upgrade option now being offered, will increase the level of defense provided from this unique multi use shelter. Check out the full news release to learn more on the Granger ISS market leading underground tornado shelter door bullet resistant panel upgrade options, click here.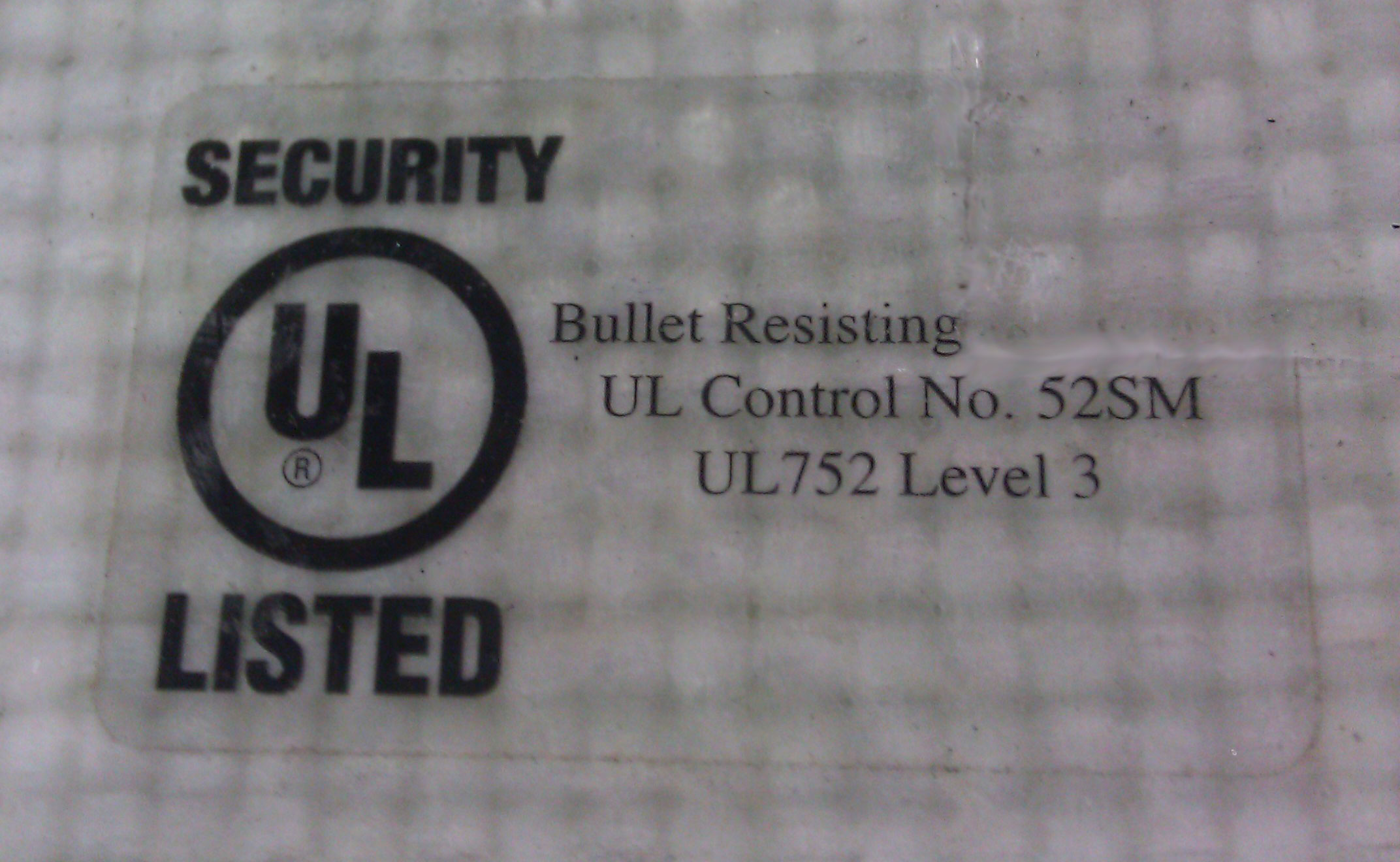 An enhancing range of households are seeking protection and security all throughout the nation. As intimidating monetary times continue to damaged communities, terrible criminal tasks are continuously increasing all throughout. Lots of families are intending to consist of storm and tornado recfuge, while having the security and sanctuary of a panic room or safe room. The Granger ISS door can enhanced to consist of a UL 752 checked Bullet Resistant panel, offering a great deal of degrees of protection from often utilized handguns and tools. Ask your close-by Granger ISS dealer to learn a whole lot even more relating to the Granger ISS Bullet Resistant door panel upgrade!
Underground Storm Shelter Doors
Many underground shelter doors are made and created from second-rate materials, that do not stand up to oxidation and UV rays. Between the destruction of the door from the Ultra Violet rays and the damage to the integrity of the door due to moisture and oxidation, many of these inadequately created and developed doors will quickly become security dangers more so as compared to required protection for their underground shelters. Take notice in the photos detailed below simply exactly how various other storm cellar doors created from inferior products break down in common environments.
| | |
| --- | --- |
| Steel Tornado Shelter Door Rusting Away | Fiberglass Door: A future liability issue? |
If you observe the door above and to the right, the door to the right has an interior shock to make opening and closing the doorway easier. Nonetheless, as a result of poor design layout and engineering, the producer has selected to place the shock on the inside of the door. This creates a prospective protection issue, for the occupants of the shelter. If/When the doorway was to be affected, the shock could possibly be launched into the secure area of the shelter. Do not put your family's safety at threat! Ask to see the FEMA 320/FEMA 361 video clip and a copy of the results from the Debris Impact test facility!
Don't subject your family to potential flying projectiles INSIDE the shelter!
An actual sampling of another shelters Debris Impact Test report. Would you risk it?
Storm Shelter Doors: An Educational experience
Watch, listen and learn! As the Professor gives an informative lesson on differences of Storm Shelter doors. Learn why the Granger ISS offers the industry's best door protection!
How many people fit inside the Granger ISS Tornado Shelter?
8 University of Cincinnati Students inside the Granger ISS Storm Shelter

| | |
| --- | --- |
| | |
Video of a family of (7) in the Granger ISS
In the video above, watch as (7) members of a family check out the Granger ISS Storm Shelter to see if their family comfortably fits, and easily exits from the Granger ISS Storm Shelter!
Easy Storm Shelter entrance
Watch the video below, as the small child in the video clip makes a quick and easy entrance into the Granger ISS Storm Shelter. The Granger ISS features a molded, 3 step entrance with non-skid texturing molded right into the steps!
Easy Storm Shelter Installation!
In the video above, All American Exteriors of Metro Atlanta, Georgia puts in a Granger ISS Tornado shelter for a customer! The Granger ISS includes a PATENTED reverse taper design, which permits for fast, simple installation in many situations!
The Granger ISS Underground Shelter has a warranty that supplies tranquility to any consumer. The limited life time manufacturer's warranty covers that there will certainly be no cracking, leaking, rotting, rusting or floating of the the polyethylene construction thru the life-time of the original owner. Proper shelter installation is required to verify the warranty. Systems improperly installed in flood areas are not covered by manufacturer's warranty as flooding areas are potential safety risks.
The Granger ISS features the simplest maintenance of any sort of underground storm cellar in the business. This regimen maintenance consists of inspection and/or changing the batteries in the LED lighting system, every 3-6 months. Keep the interior of the shelter clean, dry and secure as possible. Keep the door security latches, hinges and components oiled every 5-6 months. To find out more details concerning the Granger ISS Storm cellar warranty, kindly consult your Granger ISS Dealership or Granger Plastics.
Patented Storm Shelter Design!
Have you noticed that a lot of other shelters are mirror images of each other? Most all underground steel shelters look alike, while most all fiberglass units use the same fundamental layout as the most others. The Granger ISS features a PATENTED design. Not Patent Pending, Not Patent applied for, the Granger ISS features a PATENTED design. This distinct, reverse taper shape is the leading underground shelter layout in the market! Don't agree to cookie cutter knockoffs of poor designs! Go with the tried and tested leader, Granger Plastics! Granger has provided leading layout and manufacturing options for a number of industries varying from Aerospace, Defense, Automotive, Agri-Products, Chemicals, Material Handling and so so much more! Do not risk your family members protection with a business who has never designed an item, go with a tested innovator - Granger Plastics!